Who's Online Now
0 registered members (), 195 guests, and 17 spiders.

Key:

Admin

,

Global Mod

,

Mod

NASA TV

KSC Pad 39

TLE.INFO


TLE.INFO
For all your TLE downloads.

March

S

M
T
W
T
F

S

1

2

3

4

5

6

7

8

9

10

11

12

13

14

15

16

17

18

19

20

21

22

23

24

25

26

27

28

29

30

31

Today's Birthdays
No Birthdays

AUS-CITY Earthquake Map

Greek channels on Telstar 10/Antenna

#62189


Mon 27 Jun 2011

08:12:PM

Mon 27 Jun 2011

08:12:PM

Joined:

Feb 2006


Posts: 7
cape town south africa hellasafrica

OP




Space Trainee

OP


Space Trainee

Joined:

Feb 2006


Posts: 7
cape town south africa

I am a subscriber from Cape Town in South Africa.Last week Alter Globe disappeared from my channel list with no warning or replacement channel.This is the 4th Greek channel thats been removed from us African subscribers in the last 3 years with no replacements for any of them.Strangely the subscription price has remained the same.
I also see on UBI's website that Antenna Pacific and Antenna Radio are being offered to UBI's Australian subscribers.
We In the Africa region also want to receive this channel,please UBI add it to your line up.
It would be nice for UBI to give us the best Greek channel (no 1 rated)especially in light of how many channels have been removed and not replaced.Looking Forward to a reply from UBI.

AUS-CITY Advertisements

---

---

---

---

CMS The Best Conveyancing solicitors conveyancing quotes throughout the UK

---

For any webhosting enquiries please email webmaster@aus-city.com

Re: Greek channels on Telstar 10/Antenna

[Re: hellasafrica] #62218


Mon 27 Jun 2011

11:02:PM

Mon 27 Jun 2011

11:02:PM

Joined:

Oct 2004


Posts: 1,684
UBI HQ Liski


Mission Pilot Level 3


Mission Pilot Level 3


Joined:

Oct 2004


Posts: 1,684
UBI HQ

Dear hellasafrica,

As has been mentioned in the past, if you have a question regarding the UBI World TV Service kindly send them to africa@ubiworldtv.com

UBI terminated the agreement with Alter Globe due to the reduction of programming. There is no information regarding the return of Alter Globe.

At this point in time I have no information if there are plans for any new channels. From time to time vary the UBI World TV Services including the channels due to our relationship with third party suppliers and to maintain commercial viability.

There are numerous expenses in providing a Greek service to viewers in your region. UBI has and continues to absorb most of the fees in order to maintain the same subscription fee.

Antenna Pacific is created for the Pacific region and UBI only provides it on the UBI platform in Australia.


Regards,
Liski




Forum Statistics

Most Online

626


Mar 9th, 2011
Copyright 1996 - 2018 by David Cottle. Designed by David Bate Jr. All Rights Reserved.
By using this forum, the user agrees not to transfer any data or technical information received under the agreement, to any other entity without the express approval of the AUS-CITY Forum Admins and/or authors of individual posts (Forum Admins and DoD/USSPACECOM for the analysis of satellite tracking data).

Two-line elements (TLE) and all other satellite data presented and distributed via this forum and e-mail lists of AUS-CITY are distributed with permission from DoD/USSTRATCOM.

---

---
---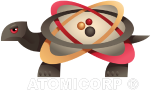 ---
















Liverpool solicitors
Houston Oral Surgeon
---