Who's Online Now
0 members (), 80 guests, and 10 robots.
Key:
Admin
,
Global Mod
,
Mod
ShoutChat
Comment Guidelines: Do post respectful and insightful comments. Don't flame, hate, spam.
NASA TV
KSC Pad 39
TLE.INFO

TLE.INFO
For all your TLE downloads.
August

S

M
T
W
T
F

S

1

2

3

4

5

6

7

8

9

10

11

12

13

14

15

16

17

18

19

20

21

22

23

24

25

26

27

28

29

30

31
Today's Birthdays
There are no members with birthdays on this day.
OP

I am writing about the SCTV channel. As you know this channel broadcasts for about 6 hours Turkish everyday with a variety of very nice programs from most of the Turkish channels from UBI. However, as this is a free to air channel that can be watched from optus d2 satellite, this is unfair for the UBI customers who pay 60 dollars to watch the same stuff...my question is how can UBI allow this channel to show UBI programs free 2 air? most of the people are watching this channel and no need for ubi chennels anymore and this is unfair for the subscribers...
if it stays like this, then there is no need for us to pay 60-65 dollars anymore every month..cos sctv shows most of the good programs everyday. also as their broadcast times are from 5-11 pm everyday, this is more than enough..

can u let me know about this issue pls. thanks


Last edited by Turkmen;

Wed 22 Oct 2008

01:34:PM

.
AUS-CITY Advertisements
---

---
---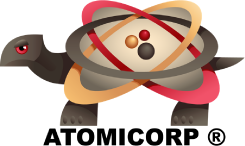 ---
CMS The Best Conveyancing solicitors conveyancing quotes throughout the UK
---
For any webhosting enquiries please email webmaster@aus-city.com
OP
there is nothing on that channel. nothing to be jelous about.

they give a matchmaking program for 2 hours and avrupa yakasi repeats for 2 hours everyday. that makes 4 hours of useless TV every single day!

I can't think of anyone who would cancel UBI for SCTV. if you want to watch that disgusting matchmaking program everyday of your life, It's up to you.

it's only good for people who don't speak English and cannot afford UBI. I think you should be happy for those people not jelous of them.
OP

im not jelous about this, however i just wondered how UBI is letting them show their programs...

I got digiturk web tv connected to my TV anyway, there r much more channels there, as well as i am still continuing with UBI to deecide between the two...

by the way, i do know some people who stopped UBI because of SCTV...

Last edited by Turkmen;

Sat 25 Oct 2008

11:45:AM

.
If you haven't noticed UBI are the ones supplying this programming to SCTV as shown on most programming there is a UBI logo in the top corner of screen

I see it as a way for UBI to give people a taste on what is available on UBI as they do show alot of advertising about the UBI service etc...

---

Thanks
Lazer
UBI has been broadcasting a few hours of Turkish programming on SCTV to allow non-UBI customers an opportunity to see the quality of programming we offer as part of our Turkish service. This is a promotional activity designed to increase awareness of our products and services, and is temporary in nature. We have previously broadcast Arabic programming on SCTV for the same reason, and will in the near future commence broadcasting other UBI languages to increase awareness of UBI in those communities.

Rest assured the Turkish programming currently available on SCTV will shortly be removed, and only paying UBI subscribers will then be able to access these programs as well as the other 9 Turkish TV and 7 radio channels available on the UBI platform.
umm liski i haven't really seen any arabic program on SCTV for a while ?
We have

previously

broadcast Arabic programming on SCTV for the same reason, and will in the near future commence broadcasting other UBI languages to increase awareness of UBI in those communities.
Link Copied to Clipboard
Forum Statistics
Most Online
1,583


Jan 14th, 2020
Copyright 1996 - 2023 by David Cottle. Designed by David Bate Jr. All Rights Reserved.
By using this forum, the user agrees not to transfer any data or technical information received under the agreement, to any other entity without the express approval of the AUS-CITY Forum Admins and/or authors of individual posts (Forum Admins and DoD/USSPACECOM for the analysis of satellite tracking data).

Two-line elements (TLE) and all other satellite data presented and distributed via this forum and e-mail lists of AUS-CITY are distributed with permission from DoD/USSTRATCOM.

---

---
---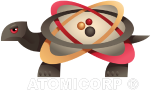 ---
















Liverpool solicitors
Houston Oral Surgeon
---