Who's Online Now
0 registered members (), 314 guests, and 22 spiders.

Key:

Admin

,

Global Mod

,

Mod

ShoutChat Box
Comment Guidelines: Do post respectful and insightful comments. Don't flame, hate, spam.

NASA TV

KSC Pad 39

TLE.INFO


TLE.INFO
For all your TLE downloads.

July

S

M
T
W
T
F

S

1

2

3

4

5

6

7

8

9

10

11

12

13

14

15

16

17

18

19

20

21

22

23

24

25

26

27

28

29

30

31

Today's Birthdays
There are no members with birthdays on this day.

AUS-CITY Earthquake Map

Thailand Naree Pon Woman Tree/Flower Pod Elf Woman Fairies

#49598

Sat 14 Aug 2010

01:40:PM

jimjam6702

OP

OP

A fruit

...a fairy

...or both?

I can't really remember if I've posted this video here before. I've only been aware of it for a few months, but when I found it I was utterly fascinated. I was looking up fairies on You Tube & stumbled across this video

http://www.youtube.com/watch?v=qqySWUSJV4Y

of what looked to be petrified fairies. I noticed the name of the video was Thailand Naree Pon Flower Pod Elf Women Fairies, so I decided to research more about the name Naree Pon. In my searching I found many videos of the Naree Pon woman tree. I checked out the first video, almost confident that this was some sort of hoax. I soon realized after watching about 10 different videos, that this is in fact a real tree in Thailand.

Although I don't think that the Thailand Naree Pon Flower Pod Elf Women Fairies look exactly like the fruits of the Naree Pon tree, I do see similarities near the top of the heads/pods of both the fruits of the Naree Pon tree & the NP Flower Pod Elf Women Fairies. For example, what I originally thought to be a sort of elongated hat on the head of the NP Flower Pod Elf Women Fairies, actually now seems to be the stem from which the 'woman fruit' pod is attached to the tree.

Now the question is, did these fruits at one time become living fairies? Are the Thailand Naree Pon Flower Pod Elf Women Fairies indeed a deceased version of the fruits of that tree, that were actually living fairies at the time? Is this how this type of fairy reproduced? Why do the details on the bodies of the Flower Pod Elf Women Fairies & the details of the Naree Pon woman fruit differ so much all except for the heads/hats vs pods/stems?

The 'bodies' of the Thailand Naree Pon Flower Pod Elf Women Fairies are said to have been X-rayed by scientists & are in fact skeletal remains of a humanoid creature. This baffles me even more because now there is proof that these were actually living beings at one time, but from a tree? And if that is the case, do the fruits of this wondrous tree STILL produce fruits that mature into living fairies, then detach themselves & live out their existence until death? If a recently petrified fruit from this tree was X-rayed today, would we still see evidence of human-like bone structure in the results?

I don't have any of the answers to these questions, but I hope to find some by posting these videos. They are definitely thought provoking & stimulate the mind for discussion, so at the very least let's put our heads/pods together

& see what we come up with.

Take a look at this

http://www.youtube.com/watch?v=zE9FKTLdUL4

& tell me what you think!

AUS-CITY Advertisements

---

---

---

---

CMS The Best Conveyancing solicitors conveyancing quotes throughout the UK

---

For any webhosting enquiries please email webmaster@aus-city.com

Re: Thailand Naree Pon Woman Tree/Flower Pod Elf Woman Fairies

[Re: jimjam6702] #49601

Sat 14 Aug 2010

05:15:PM

orb_queen

Ooo thanks for putting this up I've been trying to look for some new interesting stuff with fairies too! but I always keep coming up with the same old things, for some reason the internet doesn't have a lot of info on the fae folks. About to check out videos now, I'm so excited! will post for discussion when I see them.

Re: Thailand Naree Pon Woman Tree/Flower Pod Elf Woman Fairies

[Re: orb_queen] #49602

Sat 14 Aug 2010

06:38:PM

orb_queen

okay saw videos and then some, hmmm well... I am iffy on the fruit tree actually, but if it is indeed true then maybe one hypothesis could be that the fairies did grow from tree, but what we see is their outer shell like a cocoon. They then break free and that's when they take their real form that's why the mummified fairy bodies and faces look different. It's like they all start out same way then like a butterfly

they each become unique. The fruit also could represent like a embryonic sac and they are the fetus inside, now I might be getting a little far fetch hee hee

. If that hypothesis doesn't work then maybe they are two separate phenomenons on their own accord. The fruit tree if real, is a miracle by itself and the fairies are just amazing! and is it me but, don't the mummies look more like males? they have masculine features to me and if this is correct then how could that be if the tree grows woman shape fruit? just a thought to ponder on

and also I know they said they x-ray the fruit as skeletal remains but, if this is so where is the evidence? and how come I can't find anything on that except what is stated on the youtube videos? I would like to know who said that and who x-ray them? To me it just seems like somebody just threw that statement out there to make it sound more credible.

Do you know if this has been on Ripley's believe it or not? just curious because it would be a great find if not and they are known for the bizarre that is really real.

If a recently petrified fruit from this tree was X-rayed today, would we still see evidence of human-like bone structure in the results?

I think so they are still finding DNA strands from mummies and dinosaur bones from thousands of years away.

I might be iffy with the fruit tree, but I do believe that the petrified fairies are indeed real. They are known and talked about in many myths and legends. They are known as Mandragoras in Mexico and it is even in the movie Pan's Labriyth and also portrayed in the Harry Potter movies as mandrakes. There is even a scene when they are in a plant/herbal magic class and the mandrakes are crying. So, even if I don't really think that they came from that particular tree who's to say that they didn't come from another?

here's a description of what a "Mandragora" is:

"The Mandragora is a creature based on the real-life Mandrake plant, which has vaguely human-shaped roots and is often attributed to be an aphrodisiac, or have magical properties. Legends of lethal, screaming Mandragoras date as far back as Josephus"

even if they are not the same thing it could be a off shoot of what they are or a different form or even from the same family of the tree fairies. Great topic!

namaste,

Last edited by orb_queen;

Sat 14 Aug 2010

08:34:PM

.

Re: Thailand Naree Pon Woman Tree/Flower Pod Elf Woman Fairies

[Re: orb_queen] #49603

Sat 14 Aug 2010

09:39:PM

jimjam6702

OP

OP

OQ,

I agree with you. That's why I have such a hard time w/this one, the petrified fairies aren't that similar to the actual fruits of the NP tree. Except for the head/pod part, as I mentioned earlier. And you're right, the petrified fairies do seem to look more male, instead of the more elegant female fruits on the tree. As a matter of fact, I almost mentioned in the original post that the petrified remains do look to be male, I don't really know why I didn't. But I agree w/you, the two just don't match, do they

I found your cocoon theory to be a brilliant explanation of the process of how they would go from living fruit to living fairy.

Excellent! And plausible. If this is in fact how these fruits supposedly became fairies, then I would have to say...SOLD! That makes it believable for me. It would also explain why the remains look so different from the green fruits, as does a butterfly from it's cocoon. You're Schmaaart! The sexual ambiguity of the remains vs the fruits, could then be explained by this: We as humans enter this realm through our our mothers' bodies, so maybe the "Woman Tree" is in fact an accurate name for it. Even if the petrified remains seem to be male, they would have been born through the means of a "mother" (the green woman-like fruits/cocoons), Therefore, the result of that birth may be either a male or female Elf/fairy, like the petrified examples. Maybe the tree grows the "mothers" that end up birthing/cocooning the elves/fairies, hence the name "Woman Tree". And in that case, I think a more suitable name would be The Tree Of LIFE. Isn't it funny how women represent life in any form, whether it be human, fruit or any other. Great hypothesis OQ!

I read the X-ray info in the information box below the video on YT. I've copied & pasted it below, with the original video poster's screen name.

Maybe we could ask him where he got his information on the X-ray thing. I have to admit, I haven't really looked for further proof of the X-ray evidence.

Quote

snakedog9 | July 30, 2007

Naree Pon are elf like creatures, Learn the legend of Naree Pon; the Thai flower pod women fairies whose existence has been verified by x-raying tiny fruits for skeletal remains.

No, I don't know if it's been on Ripley's. I wondered the same thing when I read the title of the tree video which starts as "Believe it or not...". I think I'll search that tonight just for sh!ts & giggles.

I think you might have misunderstood what I meant when I asked this question:

Quote

If a recently petrified fruit from this tree was X-rayed today, would we still see evidence of human-like bone structure in the results?

I understood your answer to mean,

yes they (scientists) are able to recover dinosaur & mummy DNA, so why not fairy DNA?

But what I actually meant by that question was, if we took a fruit right off of that tree today, then let it mummify/petrify for a couple years, then X-rayed it; would the results show actual human skeletal structure, or just the dried out innards of fruit & seeds?

Ah, the Mandrakes of Harry Potter. Very familiar w/this scene, as it is my favorite in that movie. And what a valid sync! When I showed the video of the Woman Tree to my daughter a few months back, the very first thing she said was "Ha ha, no way...Mandrakes!" I laughed at the connection & similarities, & agreed that maybe that was where the writers of Harry Potter got their idea for the Mandrakes. That being said, I would never have guessed that Mandrakes really exist. I'm not talking about the Naree Pon fruits having the potential to be Mandrakes or related to the mandrake family, but the actual Mandrakes that you mentioned w/full definition. I thought that (Mandrake Root) was made up for movie purposes only, & at the very least, was based off of the idea of the Naree Pon tree. But to hear that the root is an actual thing in existence just blows my mind! Thanks for the enlightenment, I think I'm going to spend some time researching Mandrakes now.

OMG

, now that I think of it, I think I have seen an actual Mandrake before on a YT video of strange trees. Yep, I'm sure of it now, I think I've actually seen it on videos about the unexplained & cryptozoology. I don't even have to look it up. Wow, that's crazy! I think the reason I didn't realize that they were Mandrakes in those videos is because I saw them in collage videos w/very little caption heading them, if any at all. You know, those vids that display pics in a slide show w/music? I bet if I googled a pic of a real Mandrake, I would see what I saw in those slide videos

.

I too think that both the fruit tree & the fairies are individually amazing on their own

. It really doesn't matter to me if they're related or not, I can appreciate each one individually. But, now that you brought up the whole "cocoon" theory, I'm kind of leaning towards the idea that the fairies did in fact come from the Naree Pon Woman Tree. The question is...where did the tree come from?

Re: Thailand Naree Pon Woman Tree/Flower Pod Elf Woman Fairies

[Re: jimjam6702] #49607

Sun 15 Aug 2010

08:14:PM

orb_queen

Aw thanks JJ I'm so glad that we agree on many things. oooo boy you are a smart one too!

I didn't think about the sexual ambiguity through the means of a "mother" I'm like duh! orbie you can be pregnant with both males and females LOL!!!

so that is a great great way to think of it. I don't know why I didn't contemplate that hypothesis further! but this is why I'm so glad we could feed off of each other. I love learning from my friends!

so I'm with you on the "cocoon" theory I wonder if others could come up with anything different that we passed over hmmm... and yes, they look like males with klingon foreheads you know the aliens from star trek. I know that they are all shrivel up and mummified but you can still be like that and know if it's a female or not.

Thanks for clearing up the question yeah I'm a little off sometimes LOL!

but you are right would it just be dried up fruit or body remains? well I would like to ask the guy who x-ray them to see exactly what he meant on "skeletal remains" I mean I guess it's plausible that DNA could still be found in the dried fruit but that wouldn't make sense would it? because that would mean that it was both a fruit and a fairy? a huh?!!!!

now I'm losing myself LOL!

so I guess I would determine that if they found body remains it's a fairy but, if it's just seed then a fruit! man I wish I had one of those things dang it! I would bring it down to the DNA lab myself. Ughhh I guess it's just one of those things we'll never know. I assume we must take what ever evidence there is with a grain of salt, but boy do I hate doing that this is where my scientific self comes in.

Oh my gosh I heart

you JJ That's my favorite part in the movie too! I love Harry potter especially the first ones when it was still new and fresh. I'm so glad that I could help jog your memory with the mandrakes! I just love when a synch happens it just makes everything go aha!

Good question!!!! I have no idea where the tree would have come from and another thing to add on is: Is there only one of those trees??? and can you take a seedling and grow one yourself? I would love to actually see this tree in person or at least have real and up to date footage of a person going to the tree, picking the fruit of and eating it or take it a part to view the inside. But if this tree is indeed all natural and from mother earth I would have to vote to add it to the seven wonders of the world which would make it eight what you think?

Last edited by orb_queen;

Sun 15 Aug 2010

08:39:PM

.

Re: Thailand Naree Pon Woman Tree/Flower Pod Elf Woman Fairies

[Re: orb_queen] #49616

Mon 16 Aug 2010

02:45:PM

Alisa

Thanks for the link and the learning, Jaim!

And great discussions my ladies!

To me, the dried Naree Pons look real and quite amazing. It doesn't seem to fit (as you both point out), that they are refered to as female, but appear male. I personally feel that the dried pods are something "real" whereas the photo of the fruit tree was created as art by humans.

Originally Posted by Wikipedia

Naree Pons are supposedly Thai pod people that appeared to Buddha as beautiful women while he meditated in a secluded area. They disappeared and left a humanoid pod form behind on a nearby tree. There are supposedly two Naree Pon pods in a Thai temple near Bangkok in Thailand.

I can relate to this concept. Though again, the pods do not look like beautiful women, but do look very detailed and real. It reminds me of the time I was outside hanging laundry and my eyes were drawn to a single bougainvillea leaf nearby on the lawn. It was in the shape of a bust and I knew it to be a representation of Thoth/Djehuty - made for me to see.





Then there was the little mask/face created by dried leaves that I felt was, again, created intentionally for me to see.





The pods are far more detailed though. So I remain unsure whether they are the mummified remains of true little entities that once lived, or if they are elaborate sculptures created from living plant material, by spirit, of something that exists in that form in spirit, or even existed in the physical at some point in time. My guess would be that these are mummified remains of something that existed.

It "leaves" me thinking though (ha ha) that natural things, leaves, pods, etc., can be shaped anthropomorphically for the benefit of a seeker. I believe, along the lines of the wikipedia explanation, that when Buddha experienced the beautiful women they were as spirits but upon leaving him, they left their impression upon the fruit as a validation or reward. I don't think the beautiful women were fruit that came to life, but somewhere along the line the Buddah story, these littlie remains, and the pod tree fruit merged into the current concoction.

Re: Thailand Naree Pon Woman Tree/Flower Pod Elf Woman Fairies

[Re: Alisa] #49682

Thu 26 Aug 2010

10:02:AM

jimjam6702

OP

OP

Alisa,

Sorry that I'm getting back to these posts so late. I'm glad you enjoyed the videos & discussion. I too think that the pod people were real, however the lack of any other woman-shaped fruit bearing tree makes me suspect some hoaxing where the tree is concerned. I guess you're right, the fruits on that tree could very well be manipulated by humans to grow that way. At first I thought it was a hoax, then after finding the vid that tells you exactly where it is located, I started to believe that it was real. Now I'm on the fence. I would love so much to believe it's real & apply the birth theory to the fruits & pod people. But the fact that there hasn't been any mention of more than one tree existing, makes me a little cautious.

If it's art, what a great & wonderful concept. If it's real, what a beautiful creation. I've been pondering this one for a while now, thanks for giving me something to think about. I wish there was a way to tell for certain. But what a cool connection (between the pod peeps & fruit tree), if it is real. Orby brought up another good point too, which was, if the tree is real can the seeds from the fruit grow another Naree Pon tree?

I liked your pictures of the leaves & I too can see what you saw in them. I'm so happy that you always have your camera at the ready for situations like this. I should learn to keep my own camera within closer reach, so that I don't miss moments like this.

I read some of the Wiki definition when I first found the video, but I didn't read the whole thing. I find Wiki to sometimes be misinformed, since any average Joe can add content to the definition of anything defined through Wiki. But I do use it to find other sources to get my info from & then I continue to look there.

I want to believe it's a real tree, but as I said earlier, the lack of another tree does look suspicious doesn't it?

Thanks for all of your thoughts on this Alisa, I always look foreword to hearing your take on things like this.

Re: Thailand Naree Pon Woman Tree/Flower Pod Elf Woman Fairies

[Re: orb_queen] #49683

Thu 26 Aug 2010

10:17:AM

jimjam6702

OP

OP

Orby,

Yes, if real, definitely one of the 7/8 wonders of the world. I want so bad to believe in this tree, but it would be a lot easier for me to do that if there wasn't such limited information on the tree & it's origin. Alisa brought up a good point. At first when I thought it was a hoax, I just simply thought it was a fake (plastic) tree. I soon after decided that it wasn't plastic, but it never occurred to me that it might be a real tree that has been manipulated to produce the fruits in this female shape. So now I'm back to considering that the tree may be a hoax, not in the sense that the tree is completely a fake, but instead a real tree w/real manipulated fruits. I guess that still makes it a hoax in some sense doesn't it? Oh, well. Maybe one day we'll know for sure, but until then, I'm just glad that I happened to stumble upon it. Anything that makes me think this much is always a welcome discovery...real or not.

Re: Thailand Naree Pon Woman Tree/Flower Pod Elf Woman Fairies

[Re: jimjam6702] #49808

Tue 07 Sep 2010

04:50:PM

Alisa

Quote

At first I thought it was a hoax, then after finding the vid that tells you exactly where it is located, I started to believe that it was real.

Though the location was given, I could not find anything on it so it seemed irrelevant at the time and I thought the photos on the video were photoshopped.

I read this on hoax-slayer (just looking at anything that came up about the tree on my search):

Quote

Moreover, the three photographs above appear to be the only images of the tree available. Given the self-publishing power provided by the Internet, if the tree was real, there would surely be myriad photographs of the tree available on many different blogs, travel websites and photo sharing websites.


I don't believe it because it just doesn't make sense to me. Though I said, regarding the gnomes, that erring on the side of belief rather than disbelief has its benefits, this is because hard evidence is rare given that gnomes do not exist fully in this realm and appear only in brief windows of opportunity of dimensional overlaps, whereas with the tree/fruit, it is a purely physical thing in which evidence should be obtainable. And like you said, there are suspiciously no other known trees. And most suspicious is the fact that there are only the 3 photos posted anywhere.




Forum Statistics

Most Online

1,583


Jan 14th, 2020
Copyright 1996 - 2019 by David Cottle. Designed by David Bate Jr. All Rights Reserved.
By using this forum, the user agrees not to transfer any data or technical information received under the agreement, to any other entity without the express approval of the AUS-CITY Forum Admins and/or authors of individual posts (Forum Admins and DoD/USSPACECOM for the analysis of satellite tracking data).

Two-line elements (TLE) and all other satellite data presented and distributed via this forum and e-mail lists of AUS-CITY are distributed with permission from DoD/USSTRATCOM.

---

---
---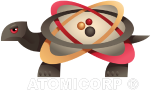 ---
















Liverpool solicitors
Houston Oral Surgeon
---